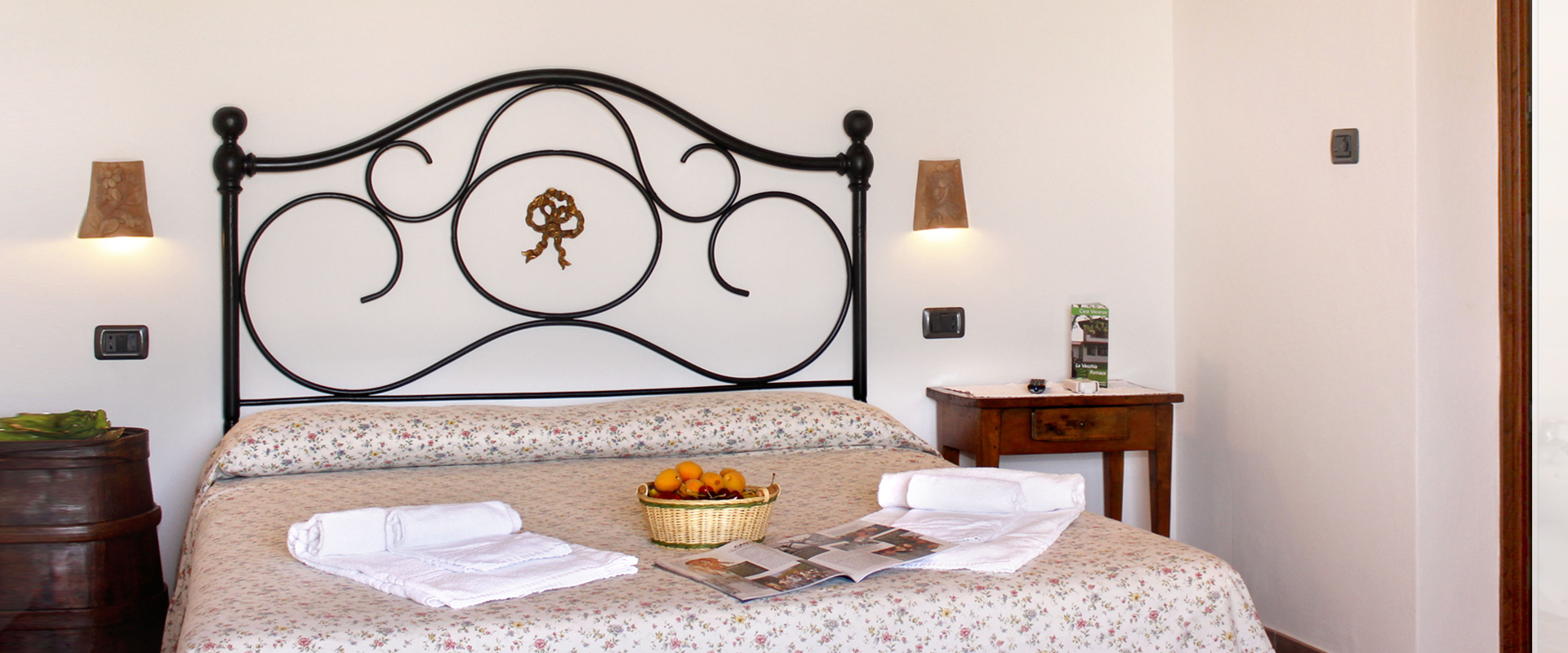 3 comfortable depandance all neatly restored in a nice charatacteristic style
• Tuscany accommodation holiday Castiglione della Pescaia – Rooms

The Il Comignolo annex is designed in a rich and beautiful but rustic way, with all kinds of comfort. The floor is tiled and in the ceiling the beams are visible and sloped. The view from the terrace is splendid, over the famous Pine Forrest (di Roccamare). The double bed is made out of wrought iron, and the furniture is antique. In the bathroom you will find a spacious shower cubicle and all other necessities. We think the Il Comignolo is perfect for a romantic couple.
• Tuscany accommodation holiday Castiglione della Pescaia – Rooms

The La Mattonaia annex is warm and cozy during the colder months and fresh and airy during summer time, thanks to the large double doors that opens up onto the garden. In the bedroom you will find a comfy double bed with antique French night stands. The bathroom is fitted with a shower and all other necessities. The La Mattonaia annex is suitable for a couple or two friends, although there is a possibility to add a single bed, but it might be a bit tight with space.
• Tuscany accommodation holiday Castiglione della Pescaia – Rooms

The Lo Ziro annex is attached to the garden and will offer you sunshine all day long, designed beautiful in all details. The floor is tiled and in the ceiling the beams are visible and sloped. The annex is furnished with antique and restored furniture, over the double bed hangs a headboard made of wrought iron. The bathroom is spacious with a shower and all other necessities. The Lo Ziro annex is ideal for a couple, and there is a possibility to add a single bed as well